Dwell zebra papier-mache head
I'm not sure how I feel about these papier-mache animal busts. I mean, they glorify the killing of beautiful wild creatures, right? Then again, they're completely and obviously fake—the fakeness is the point. (Zebra stripes are not turquoise; elephants aren't newsprint.) So maybe they're the opposite of glorifying.
Dwell
,
Anthropologie
and
West Elm
are all featuring them right now. (All are made in Haiti by a nonprofit organization—which is a nice, self-congratulatory way for us consumers to feel better about our consuming.) Either way, they're cute and pretty. I'll leave the symbolism alone and just enjoy the animal imagery.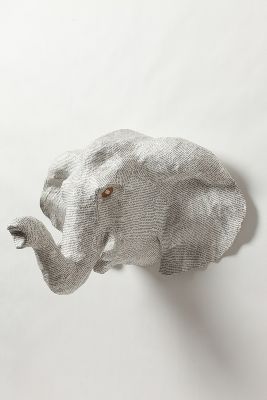 Anthropologie elephant head